Mr. Omprakash Manki S/O Janardan Manki is 32-year-old energetic man who hails from a rural village Chatak, Panchayat Ichtau, PO Ichatu, PS Rajrappa, Block Dulmi, Ramgarh District of State Jharkhand. He is intermediate and did diploma in electronics. In his family three brothers and 3 sisters. He is 5th son of the family. He got married and blessed with two children, a son and a daughter. His family was very much of fond of agriculture. He was also interested in agriculture activities. He is a self-learner.  One of his relatives whom he adores as Guru, he is Mr. Bajnath Mahto, he is from adjunction to his village. Most of the agriculture knowledge is has learnt from him.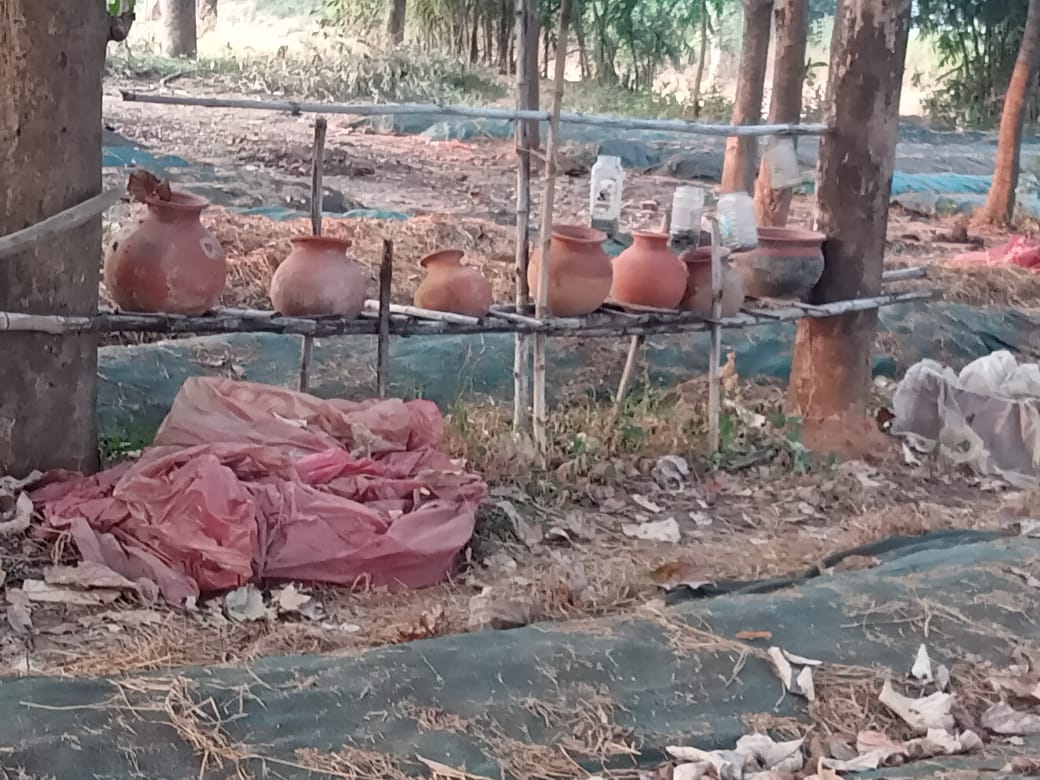 He had a great challenge to go for agriculture activities that was lack of availability of water for irrigation. In the he grew only for domestic consumption only. He used to make use of land restricted. He was informed about the Drip Irrigation system. He had a well but flooded irrigation was not helpful for him. But Drip Irrigation was very economy in regards to the water. It was installed and grew Pease, Water Mellon, Khira and many other in different seasons. Production was bumper. There was no proper market linkages so sold in cheap rate. At the same time explore market and now he is sending out of local market with better price. He was applying chemical fertilizer in the beginning, he thought to stop chemical fertilizer and go for organic farming.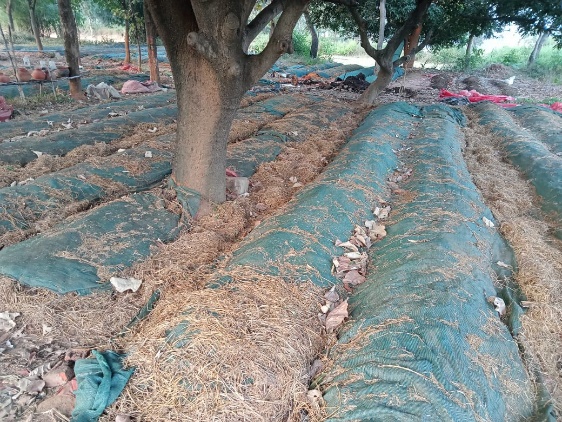 With the help of Agragati training program of regenerative farming was conducted and he participated. In the year 2018 he tried with 5 beds for vermin compost. He brought vermin warm from Jaipur. He explored market to sell vermin compost. He used in his land and rest of the product he sold out of Ramgarh. Initially rate was Rs. 5800.00 per ton, very less but now it has gone high. Round the year he is busy in this land to grow different crops season wise. Before this he was not known to any one, now he is well known in and out of state. He is also found in you tube. He is having organic food and supplying to other location of the state. There was lots of changes in his life after this initiatives. He make better home to stay. He purchased bike to have faster mobility for domestic and business purpose. He installed water take at home, dug bore wells for his home and for agriculture purpose. Area of cultivation was increased.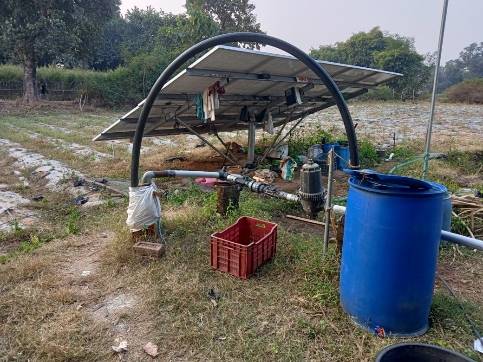 Having set up all these he has determined to go for pure organic crop growing. Limit to 5 acres of land for the same but extend in due course. Business of vermin compost to increase to double and inspire others to adopt the same.
In this journey he is thankful to Agragati for whatever ways it has supported to increase his knowledge and business.